our-story
Our Story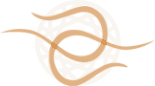 An incarnation of a 70 year old legacy of Amarnath Harbanslal Jewellery, Ajnaa is a fresh creation with a drive to design bespoke and trendy jewellery. Ajnaa stands for designs that hold a strong essence of the rich craftsmanship of India while celebrating the changing trends of the fashion.
Ajnaa holds pride in it's designs which are unique in its use of stones and colours. To ensure production of unique, out of the box products, Ajnaa's team of young, trend savvy designers spend weeks to research the current trends, explore new ideas and look after the smooth functioning of the entire design and manufacturing process while ensuring the utmost level of quality at each stage of design and manufacture.
With a team of inhouse kaarigars who are responsible for the meticulous craftsmanship and fine quality, Ajnaa's jewellery pieces are each a masterpiece in themselves.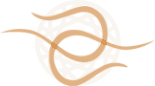 Established in the early Pre Independence era, The House of Amarnath Harbanslal (ANHL) has stood the test of time and enjoyed extreme confidence and trust and design dependency from clients till date.
Specializing in handcrafted jewellery from the different genres of the Indian society, it re-established in New delhi, India in 1972 post partition.
Amarnath Harbanslal has been since then, dedicating its knowledge and expertise of design and craftmanship towards jewelery and sending their clients home happy. After decades down the road, having combined the extensive knowldege from years of experience of manufacturing, ANHL has now taken a step towards building a semi precious jewellery range under the brand name 'Ajnaa' to design affordable, semi precious jewellery for the younger generation.