our-story
Ajnaa is the modern retelling of a design story that has craftsmanship, finesse and an unique aesthetic, at its heart. Drawing from the 70 year old legacy of the renowned Amarnath Harbanslal Jewellers, we proudly carry forward the same artistry, ethos and brand promise, but with a twist.
Our Product
At Ajnaa we revisit traditional crafts and marry them with the vibrancy of current trends, sprinkled with our own inimitable touch. We have been the pioneers in mastering the craft of working with semi- precious stones and reimagining them into heritage chic designs. Timeless in appeal and aesthetic, we offer you 'Affordable Luxury' at its finest.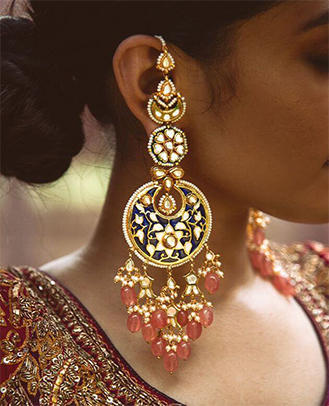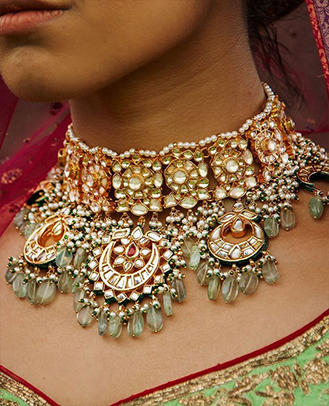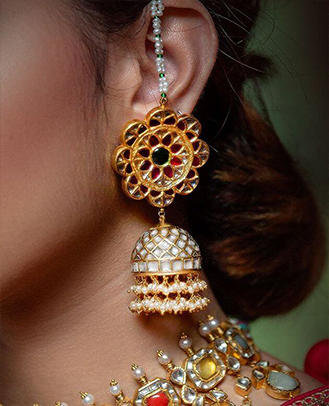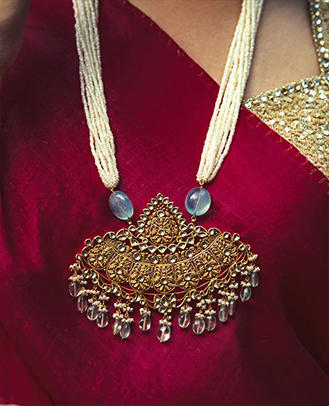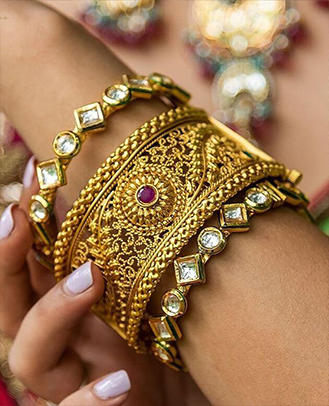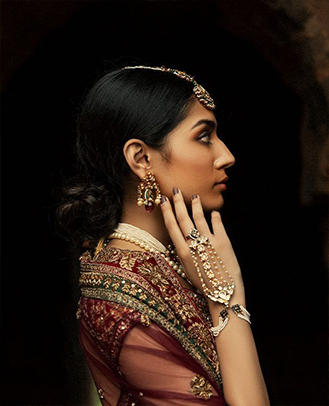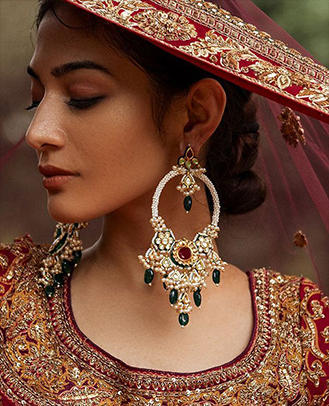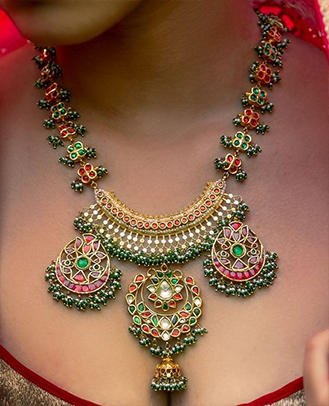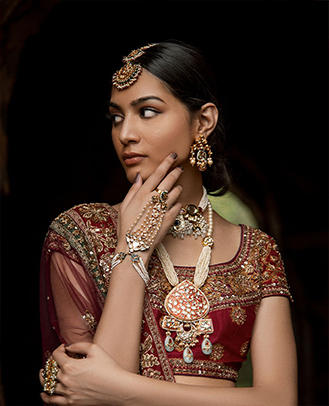 Our Vision and Brand Promise
Service and Craftsmanship form the cornerstone of our brand philosophy. In a market cluttered with mass produced products, we go for the 'personal touch' – both, in terms of crafting our jewellery and connecting with our discerning clientele. Spearheaded by our founder and head designer- Ms Shyamali Anand, we work with an experienced team of designers, and 'in house' kaarigars. Right from the 'out of the box' designs, to the selection of the semi -precious stones, to the setting and the final product- it speaks of precision, passion and perfection.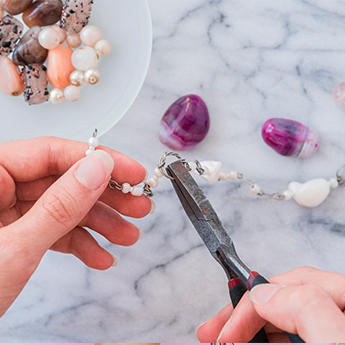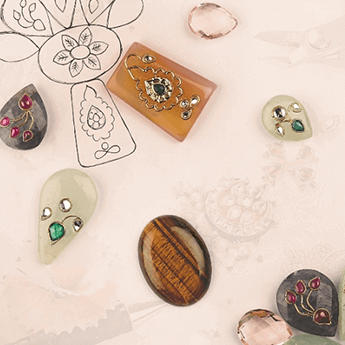 Redesign with Ajnaa
Since we cherish the legacy passed down to us, we completely understand the sentiment you may have for the jewellery pieces that have been passed down generations in your family. Be it an heirloom piece, or a special gift given at your wedding or even something that you recently purchased- we are specialists in redesigning existing jewellery and giving it a uplift in design and look, keeping the sentimentality intact.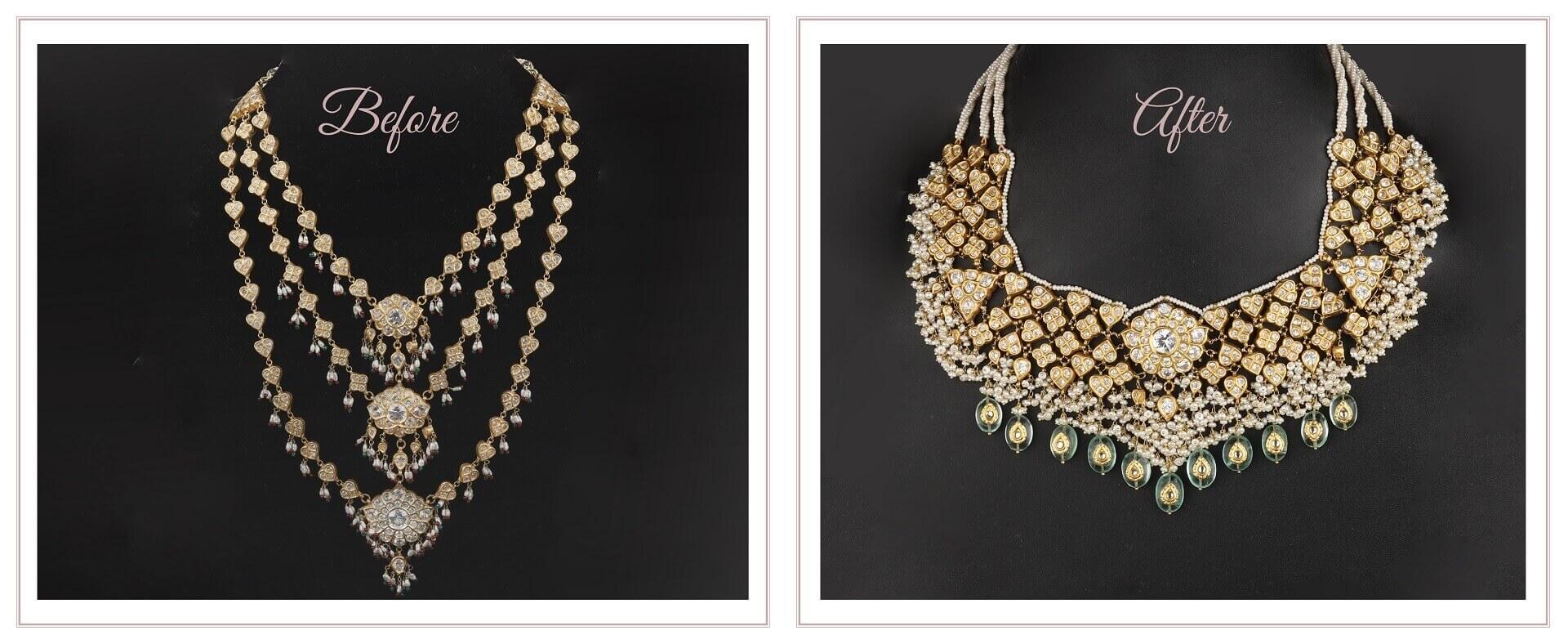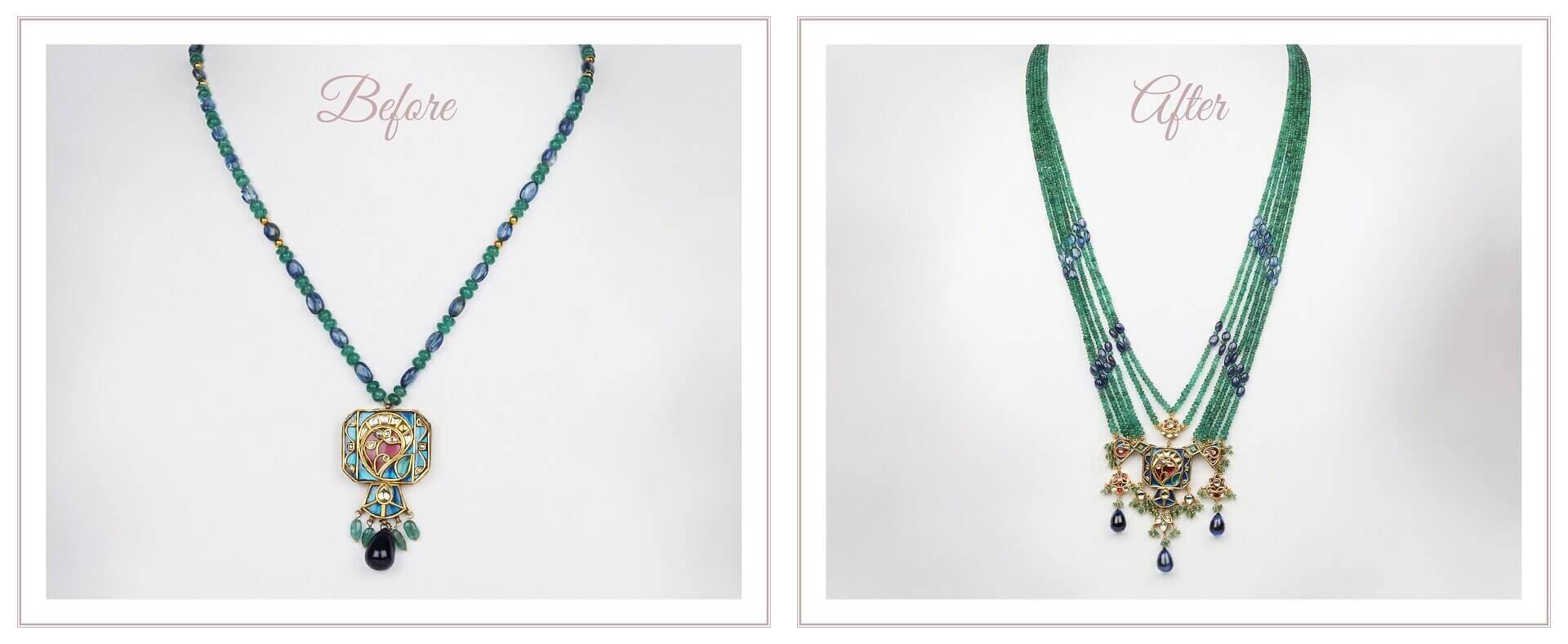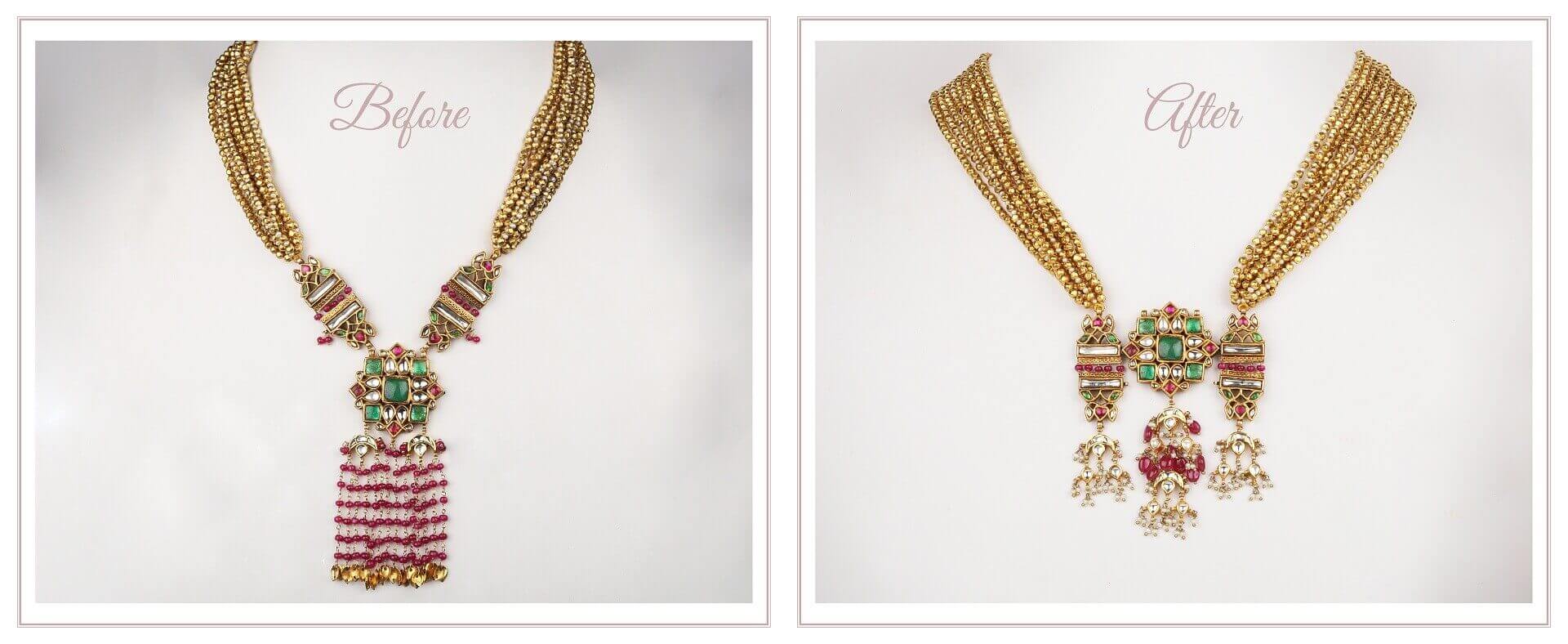 For more information on redesign, please contact us on: +91 7303808823/ hello@ajnaajewels.com
From the Founder's Desk
"Ajnaa is our labour of love and carries forward the goodwill and legacy built over a period of 70 years and more. For us, jewellery design is not just a skill, it's an emotion. And armed with years of expertise and unmatched skill we bring that emotion to life, and present to you jewellery that speaks your story.
We hope you treasure and enjoy each piece of the Ajnaa collection, as much as we have loved creating it for you" - SHYAMALI ANAND